Share
This week, a dear friend and collaborator from our mutual Amsterdam days (back in the spring of 2014 to be exact), Jessica Tucker aka Fetter, will be showing at Art Rotterdam 2019. 
Fetter's music and performances defy categorization, and Jessica's work handily straddles the art world and the music industry. She has performed in venues ranging from such hallowed institutions as the Muziekgebouw aan't IJ (the most important venue for contemporary music in the Netherlands) and the Huis Marseilles to the OCCII, an independent and alternative venue and cultural community center, which stemmed out of the squatter movement. And that is in Amsterdam alone. These days, Jessica is based in Chicago and divides her time between there and Amsterdam.
This evening, Jessica is debuting new video and sculpture work at the Mondriaan Fonds' Prospects & Concepts exhibition at Art Rotterdam. The art fair runs from February 6-10.
Here's a little preview of the video work: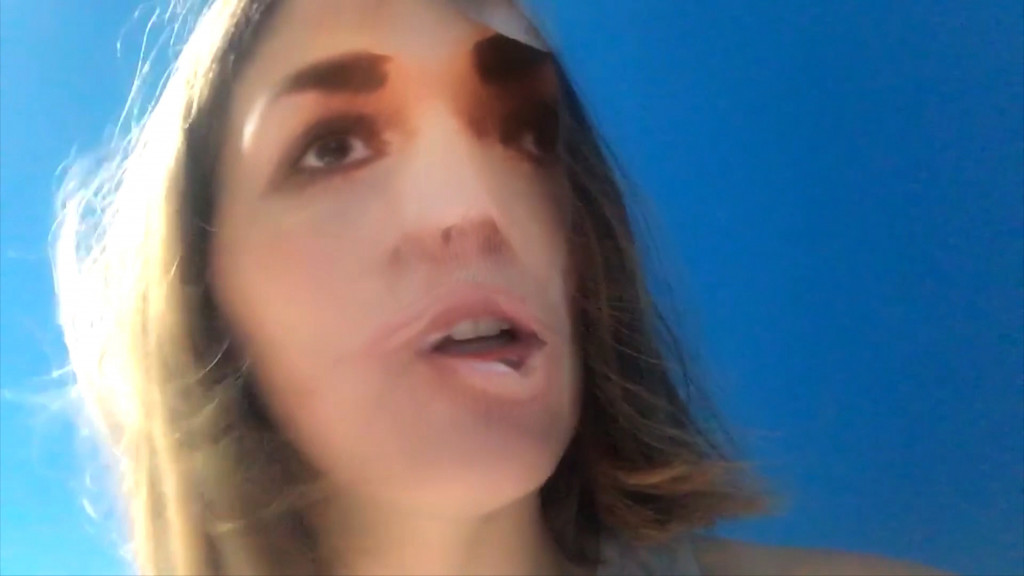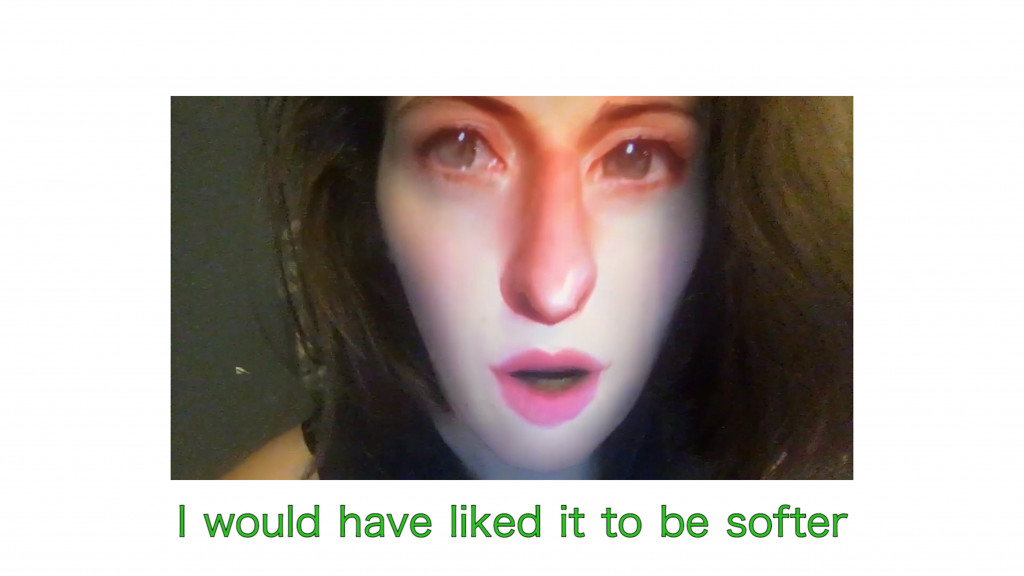 The image below is Jessica/Fetter as I styled her in a custom bustier I made in the spring of 2014. What's not visible is the bustier's cutaway shape in the back—so it subtly resembled a tailcoat. Jessica was such a great sport when I painted black latex bands on her for the photoshoot we did at the NDSM Wharf, not knowing that I was meant to prep her skin beforehand. Oops.
The second shot is Fetter playing at the Melkweg in Amsterdam. We deliberately chose deep blue tones to tie into the gorgeously dreamy and abstractly aquatic animation Jessica created, which was projected on the stage. You can see a bit of it here in the background:
We took these pics together in March or April of 2014, five years ago. Since then, where have you gone with your art, your music?
When we worked together in 2014, I had recently graduated from my BFA program at the Gerrit Rietveld Academie in Amsterdam and had really just started performing my music publicly as Fetter. Over the few years since then, I performed much more, touring extensively all over Europe and a couple of times to the US and Canada as well. I formed a band called Spill Gold that also toured a lot from 2016-2018. I snuck my visual art practice into my musical contexts through making music videos and composing video material to project live at performances. I also did a couple of artist residencies in Berlin and Malmo in 2016 and 2017, where I worked on installations and performances of my multimedia work. I was fortunate to be supported by grants from foundations such as the Mondriaan Fund, Amsterdams Fonds voor de Kunst, and Young Artfund Amsterdam throughout this time. Last year, I decided I was ready to go even deeper into my practice, combining music, performance, video, and installation art, and I started a studio MFA program in Chicago this last fall at the School of the Art Institute of Chicago.
Can you tell us a bit about your piece at Art Rotterdam?
The work I'll be showing at Art Rotterdam is from a current series I've been calling "Replicas and Relics." In this series, I've been interested in the instability of identity and the kind of essential human project of self-awareness. I've been trying to develop a way to reflect on media languages and tropes of self-expression and communication in a way that is at once discerning and sincere, creating possibilities for an unusual kind of intimacy. The series is modular and iterative, featuring various video, performance, music, and sculptural elements. In this particular iteration, I'm including a 1-channel video and two large hand-shaped soft sculptures upon which viewers sit while they watch the video. 
What do you envision for this year? With your art, your music, and whatever tickles yer fancy?
One thing I've recently discovered is an affinity for sewing, a newly acquired skill. I look forward to making more interactive sculptures with fabric, bringing in more of the sense of touch in how people can experience my work. In general, I'm really enjoying strategies I'm developing for bringing together all the different mediums I work with in more meaningful combinations that really enhance each other and make the experience more totally enveloping for audiences. I'm excited to work with a few experimental galleries in Chicago to show some more of these installations and performance works. I'm also planning on putting out a record that's been in the works for a good couple of years now, and taking some time to tour while school's out for summer!
Where would you like to be in five years?
I've got personal practical imaginings that keep me moving forward and reaching out, but I've also got an open mind for what I can't plan on and for what hasn't existed yet. I'll be pursuing whatever channels help me make the most effective impact on queering public platforms—that is, directing attention to more non-male, non-Western, non-white, non-normative voices in order to disrupt the categories and hierarchies we experience as givens in our culture. It would be great to see more non-male and non-white people on every kind of public platform, including art, music, education, politics, et cetera, in five years. In everything I do, I'm always working towards that becoming the new normal. 
Five years from now, that could mean a number of different roles for me.
Hopefully, things have taken a turn politically by then and there's loads of support for the arts and education all over the world.